DISCLAIMER:
With property sales/rentals being so swift these days, we cannot guarantee that a particular property will still be available when you call, however, we make EVERY effort to keep this site up-to-date. Information being provided is for consumers personal, non-commercial use and may not be used for any purpose other than to identify prospective properties for purchasing or renting. If the property is unavailable when you contact us, we will do our best to assist you in finding a comparable property.
OMAHA APARTMENTS
Below are all the apartments available for rent through Landmark Group. These Omaha apartments offer prospective tenants a handful of choices between location, number of bedrooms, amenities and more. Browse around and if anything piques your interest, please contact us via web, phone or visit our office in person. We are glad to discuss any questions you may have!
FEATURES: off street parking, central air, laundry facilities, hardwood floors
GLENWOOD MANOR
44th and Burt Streets
FEATURES:
off street parking, central air, near Benson Golf Course
FRED'S PLACE
4313 N 65th Street
FEATURES: paid heat and water, tenant pays electric, one or two bedrooms available
LANCASTER APTS.
25th Avenue and Marcy
FEATURES: central air, newly remodeled, all appliances included, some units with balconies, 1 & 2 bedrooms
ATHLONE APTS.
203 s 26th St., 2567 Douglas St., 204 Paxton Ct.
FEATURES: central air, studio and three bedroom units, onsite storage, private washer/dryer hookups, hardwood floors, 2+ bathrooms, all utilities paid
GOLDCOAST FLATS
411-419 South 38th Avenue
FEATURES: off street parking, central air
REDSTONE PLACE
3208 Marcy Street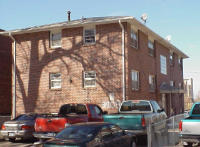 FEATURES: lots of recent upgrades, utilities separately metered, W/D available
CUMING STREET APARTMENTS
3519 Cuming Street
FEATURES: one bedroom units located above shop
ICE CREAM BUILDING
2405 E Street
FEATURES: off street parking, central air, heat and water paid
KENDALL SQUARE
3454 South 82nd Street
BAYVIEW APARTMENTS
4812 Boyd et al
FEATURES: Newly remodeled near Fontenelle Park
Rockbrook Place
3004 S 107 Ave
FEATURES: Walk to Rock Brook Village
Victorian Heights
1112 Park Ave
FEATURES: Immaculately maintained Victoria
FEATURES: Conveniently located between Benson and Midtown.
ERSKINE ST APARTMENTS
4719 ERSKINE
FEATURES: Remodeled, offstreet parking, huge floor plans
BINNEY VIEW APTS.
1910 Binney
© 1999-2011 Landmark Group
JOIN OUR STAFF!

We are always looking for talented professionals to add to our team. Click here to see our openings.